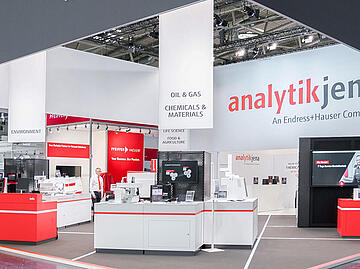 Trade Fairs and Expos
Meet us on international industry platforms
Come and visit us
Personal contact and a continuous exchange of knowledge and experience with our customers is important to us. This is why we are where you can most easily find us – on international technology and industry platforms. In addition, we offer classes, training sessions, and seminars at our international locations. Experience Analytik Jena and our products in person!
A list of exhibitions may be found on our Analytik Jena US site.
Events and Exhibitions How can we help you?
Alexander Waluszko
VP Marketing
+1-909-946-3197 X232
Carrie Brennan
Marketing Specialist
+1-909-946-3197 X209